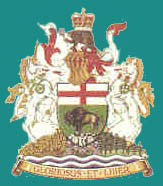 MINISTER OF ABORIGINAL AND NORTHERN AFFAIRS
MINISTER RESPONSIBLE FOR
COMMUNITIES ECONOMIC DEVELOPMENT FUND

Room 344
Legislative Building
Winnipeg, Manitoba, CANADA
R3C 0V8
A MESSAGE FROM ERIC ROBINSON,
MINISTER OF ABORIGINAL AND NORTHERN AFFAIRS

The Aboriginal Justice Inquiry was a watershed event in the history of this Province. There may be no published work more important to the future of Aboriginal people in Manitoba than the Aboriginal Justice Inquiry Report.
For too many years the Report and its recommendations were not addressed. My government has made a commitment to address the recommendations from this report and has given the child welfare recommendations the highest priority. This is a decision of great significance.
Your leaders have shown their good will and faith in this process by signing the Memoranda of Understanding and the Protocol Agreement. It is these documents that have given life to the elimination process and the working groups in which you now participate. Your participation is essential to the success of this initiative.
I have faith in this process. If we are to be successful, however, we must be prepared to work together in collaboration. Only by working in partnership can we produce a plan that truly establishes the right of First Nations and Metis people to control and deliver their own services, and is sensitive to the needs of all Manitoba families.
While First Nations and Metis people must not forget their history, it is time to set aside the animosity and distrust of the old system in the interests of pursuing a common path. A common path will lead us into a new future where the child and family services system inspires hope, not despair and where Aboriginal people are truly empowered to care for their own children. We must strive for a system that no longer takes children from their neighbourhoods, but supports communities to develop a capacity to care for their own members.
There may be no better way to begin the healing process and to walk in partnership down the path toward the future than by building this new system together. This is the task that lies before you.
MESSAGES FROM LEADERSHIP
Assembly of Manitoba Chiefs - Grand Chief Dennis White Bird
Manitoba Metis Federation - President David Chartrand
Manitoba Keewatinowi Okimakanak - Chief Francis Flett
Minister of Northern Affairs - The Honourable Eric Robinson
Minister of Family Services and Housing -The Honourable Tim Sale