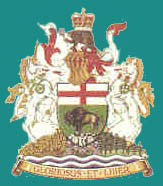 MINISTER OF
FAMILY SERVICES AND HOUSING

Room 357
Legislative Building
Winnipeg, Manitoba, CANADA
R3C 0V8
A MESSAGE FROM TIM SALE,
MINISTER OF FAMILY SERVICES AND HOUSING

It is with a sense of great promise that I send this message to you and the other members of the working groups. You are involved in a truly historic process. By participating in this process, you will help to develop a plan for the restructuring of the child and family services system in the Province of Manitoba. The importance of this task must not be underestimated. This is an opportunity for you to shape the future and, by doing so, create new hope for families in Manitoba.

The task before you is to build a new child and family services system for all Manitobans: a system that will respect the principle that First Nations and Metis people have a right to govern and deliver child and family services for their families and communities throughout the entire province.

This will not be a simple undertaking. There will be differences of opinion and perhaps disagreements as you work to develop your plans. This can only be expected when we consider the history of child and family services in Manitoba and the personal values and unique experiences that each of you bring to the table. Lively and respectful discussion is a healthy part of this process and should be encouraged.

The signing of the Memoranda of Understanding and the Protocol Agreement empower a process that is unprecedented in Manitoba. The partners to the protocol share a commitment and belief that by working together our historic goal can be achieved.

At the end of the day it is my fundamental belief and enduring hope that the diverse skills and gifts brought by all participants will yield a plan that truly represents the best interests of all children and families in Manitoba. I wish you well in your work.
MESSAGES FROM LEADERSHIP

Assembly of Manitoba Chiefs - Grand Chief Dennis White Bird
Manitoba Metis Federation - President David Chartrand
Manitoba Keewatinowi Okimakanak - Chief Francis Flett
Minister of Northern Affairs - The Honourable Eric Robinson
Minister of Family Services and Housing -The Honourable Tim Sale